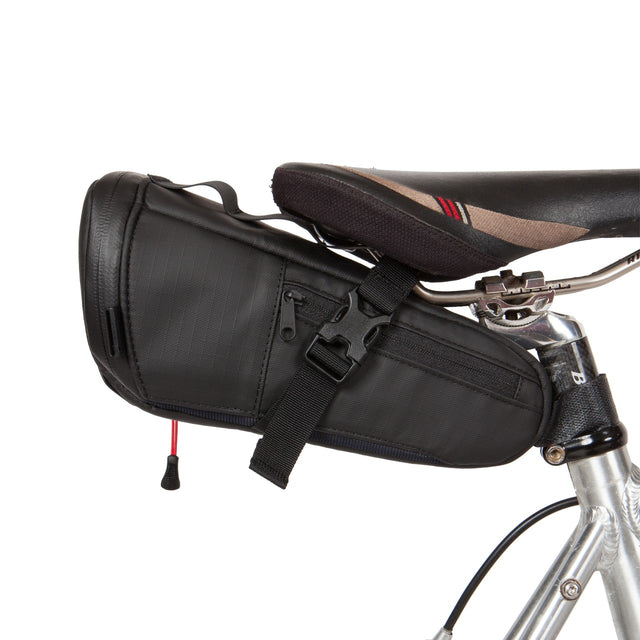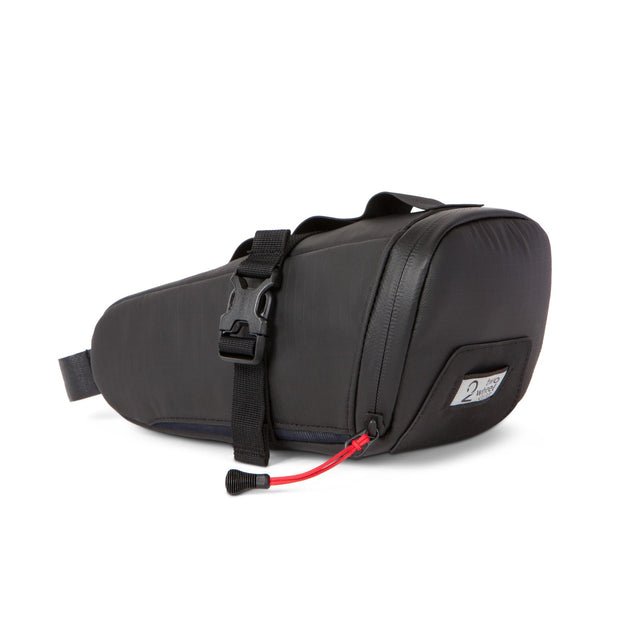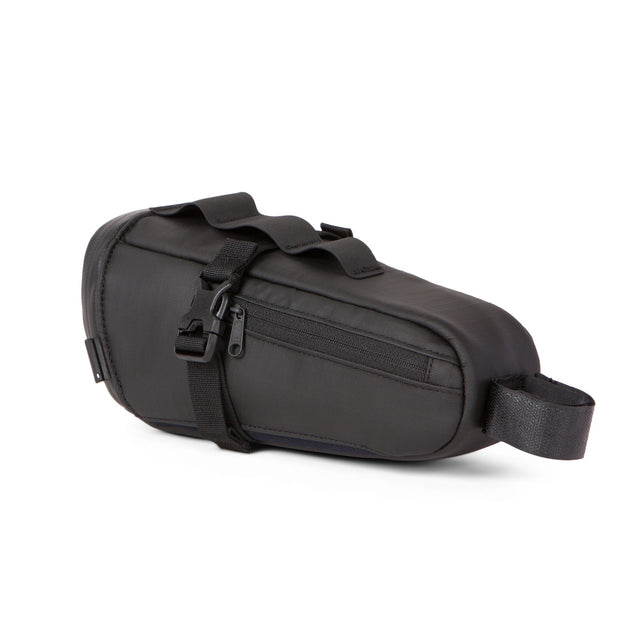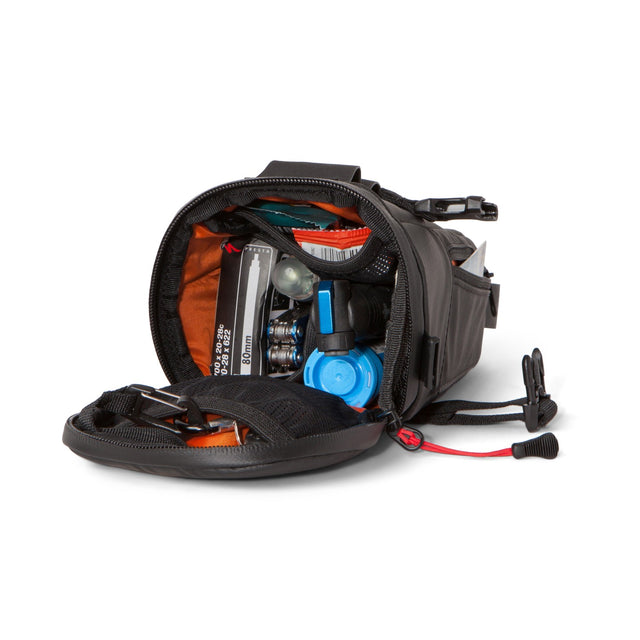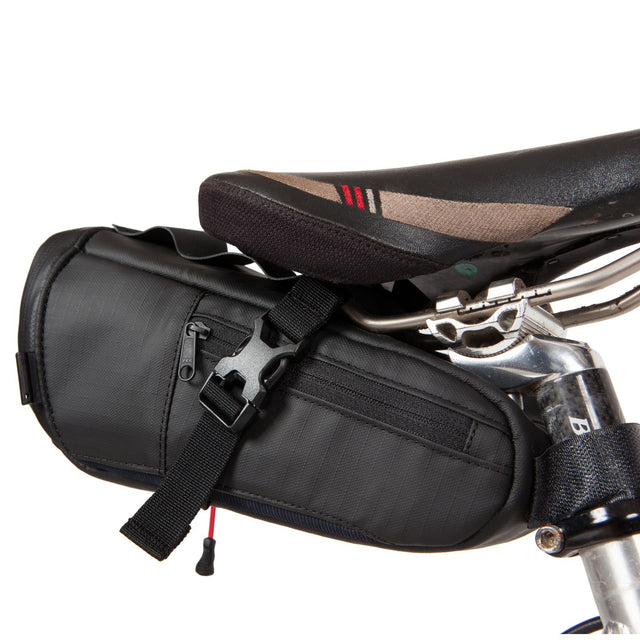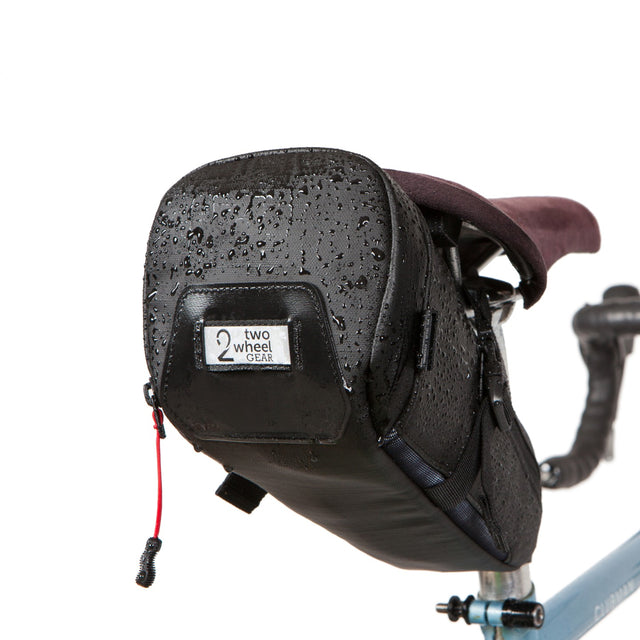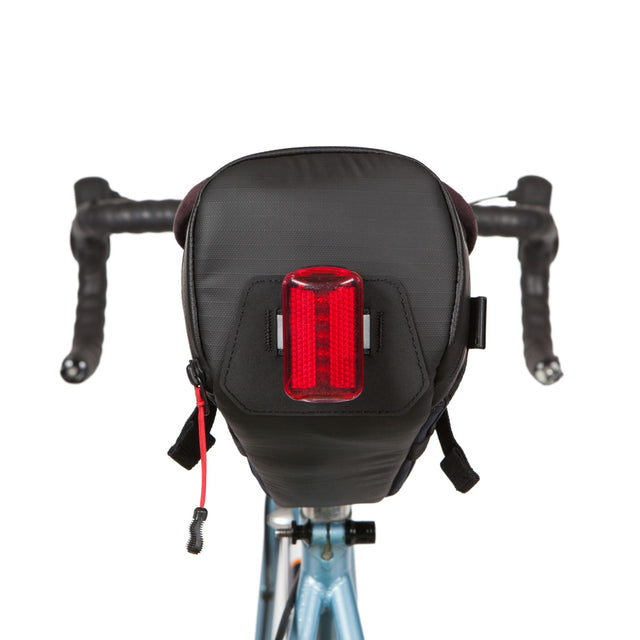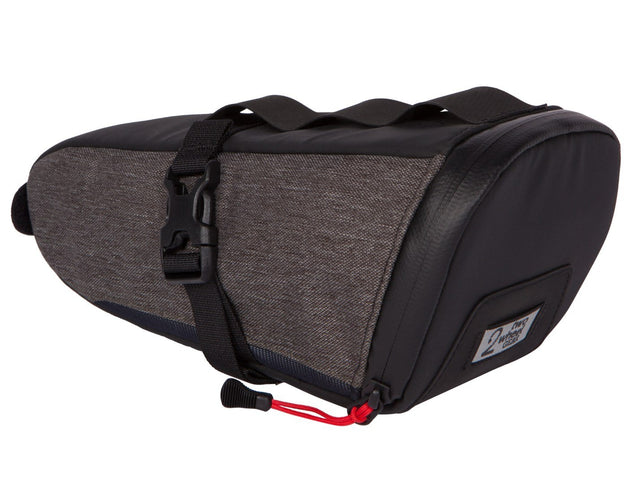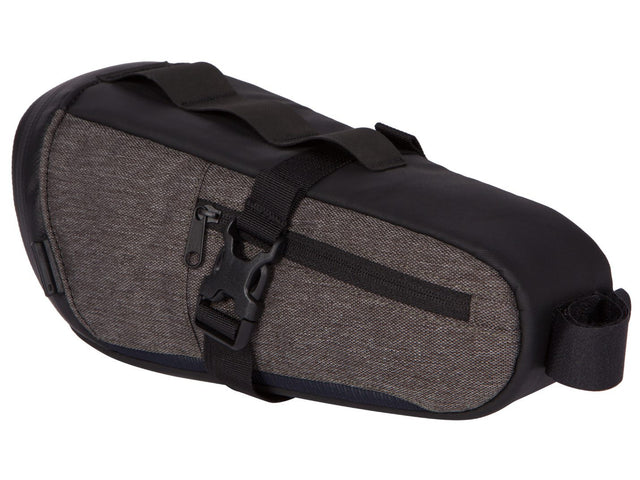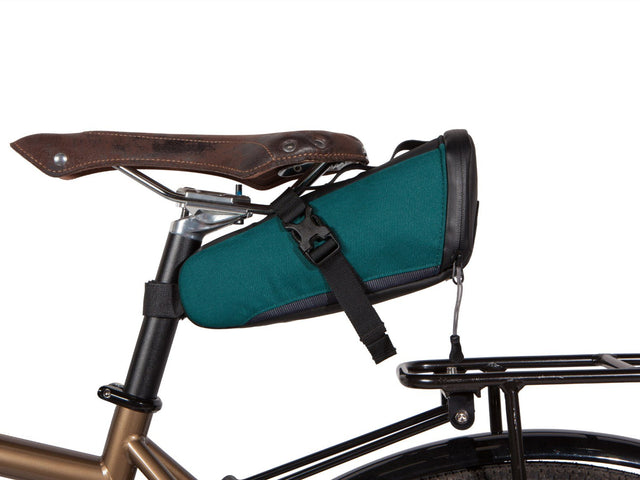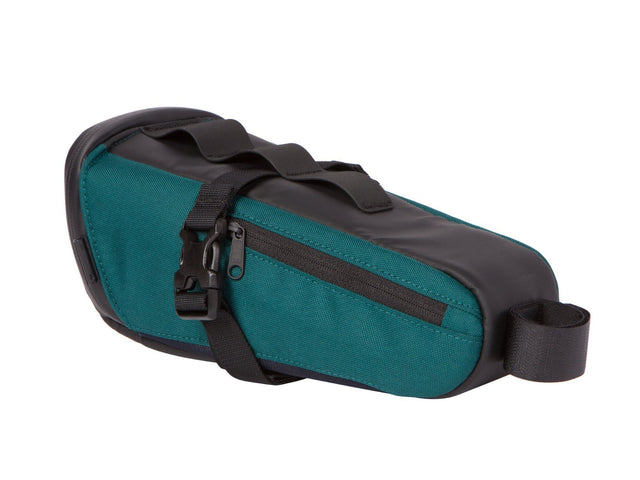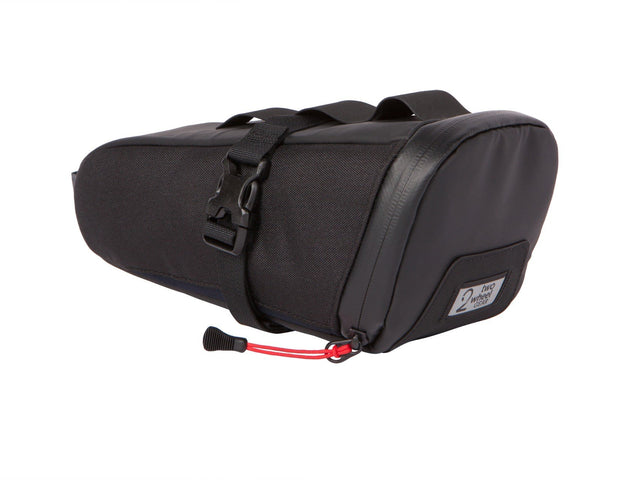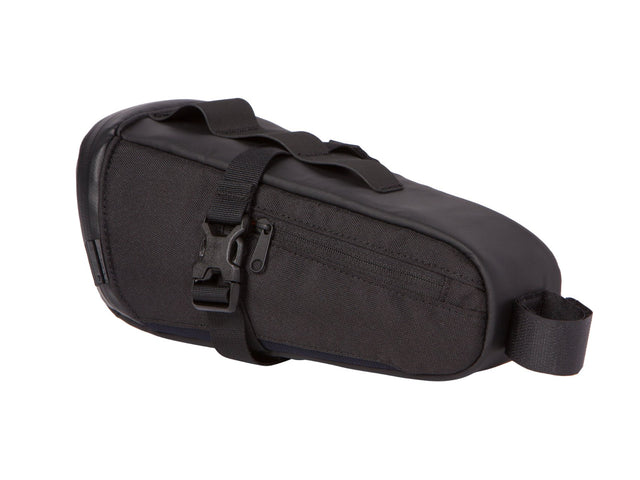 by Two Wheel Gear
Commute Seat Pack (1.5 L)
Rating: 4.909090909 out of 5.0
Seriously, this bag fits perfectly.
Designed for your tools, mini pump, spare tubes, and even squeeze in a light rain jacket! It clips under any bike seat and provides an extra 1.5 Liters of trunk space. An outside zip pocket is handy for anything, from credit cards to valve caps.

Also available:
Commute Seat Pack - Small (0.8 L)

---
Specs
Dimensions: 11" Wide x 5" High x 4.5" Deep
Volume: 1.5 Liters
Weight: 0.39 lbs / 0.18 kg
Material: TPU Waterproof Backed 600D Polyester
---
Clips on quick. Releases quicker.

Our easy attachment system with adjustable saddle straps makes our CommuteSeat Pack perfect for any bike. Remove it easily when you need to bring it with you, and use our Modular Attachment System (M.A.S) with other Two Wheel Gear bags for even more flexible carrying options.

---
Everything you need from a seat bag.

- Adjustable saddle attachment fits almost any bike
- 4 Internal mesh pockets with key clip
- Exterior transit pass or credit card pocket
- Waterproof YKK zipper
- Reflective design with loops for lights
- Modular Attachment System (M.A.S) / Helmet Attachment




30 DAY GUARANTEE 
2 YEAR WARRANTY 
GENERAL FAQ
SHIPPING INFO
Introducing
Our brand new 100% recycled fabric.
We're reducing the amount of raw materials we use in the manufacturing of our bags by switching over to a new, rugged, waterproof ripstop nylon made with 100% recycled content. Doing more with less is just one way we're making a difference.
Find the perfect combo for your ride.
Take a closer look at the Commute Seat Pack