Biking Backpacks
Two Wheel Gear presents a collection of bike backpacks tailored for daily commuters and avid cyclists. Whether you're caught in unexpected rain or heading to a work meeting, our backpacks ensure your essentials remain protected and organized. With dedicated compartments for laptops and other essentials, our backpacks are more than just storage; they're a testament to over two decades of design expertise. Experience the perfect blend of style, functionality, and durability, ensuring every commute is smooth and hassle-free.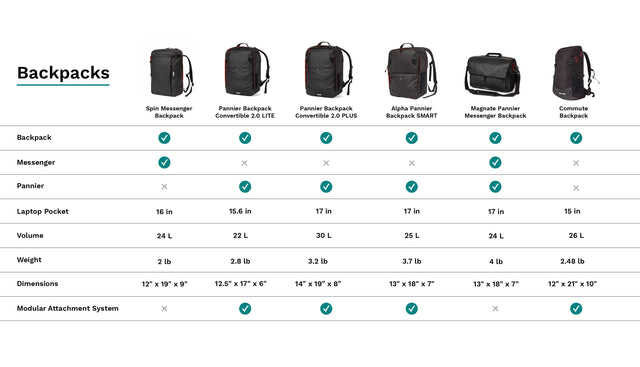 Premium Backpacks for Riding Bikes
Beyond just carrying your belongings, Two Wheel Gear's backpacks are designed with the modern cyclist in mind. Each backpack in our collection boasts features that cater to the unique needs of daily commuting. From water-resistant materials to ergonomic designs, we prioritize your comfort and the safety of your belongings. Our commitment to quality is evident in the meticulous craftsmanship and attention to detail in every product. Whether you're navigating city streets or embarking on longer rides, our backpacks stand as reliable companions, ensuring you ride with confidence and style.