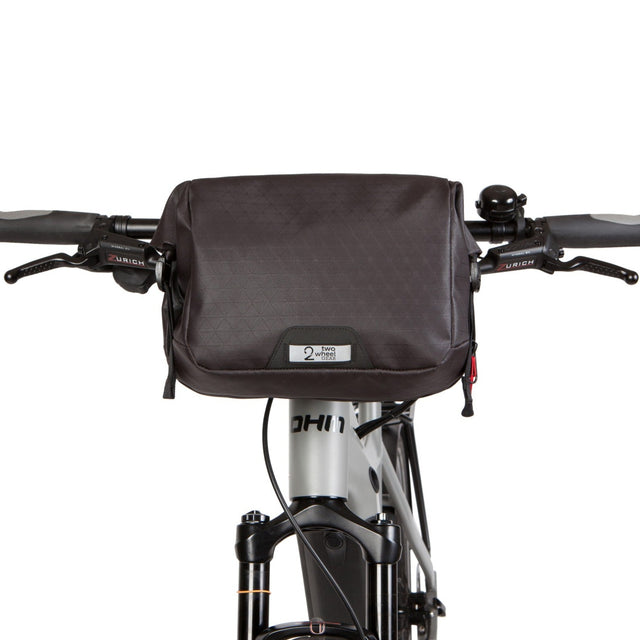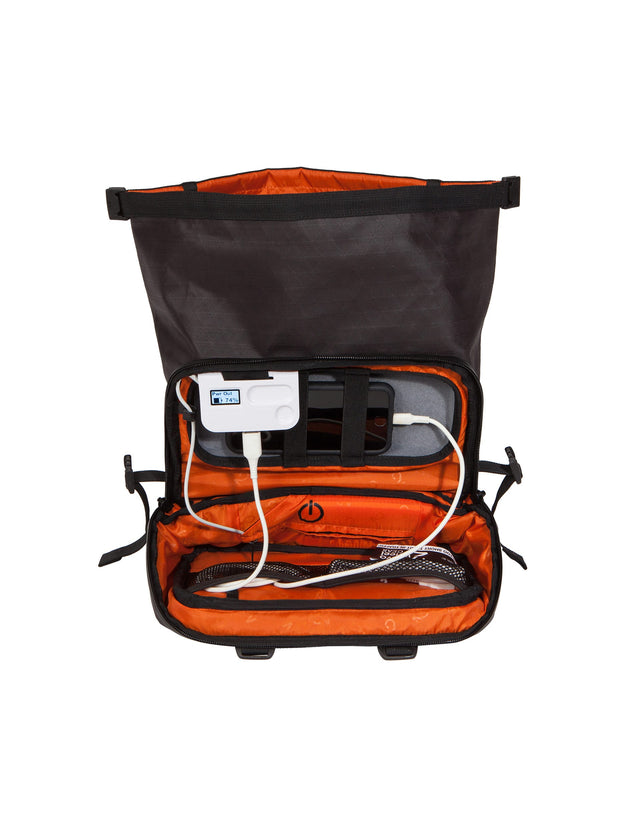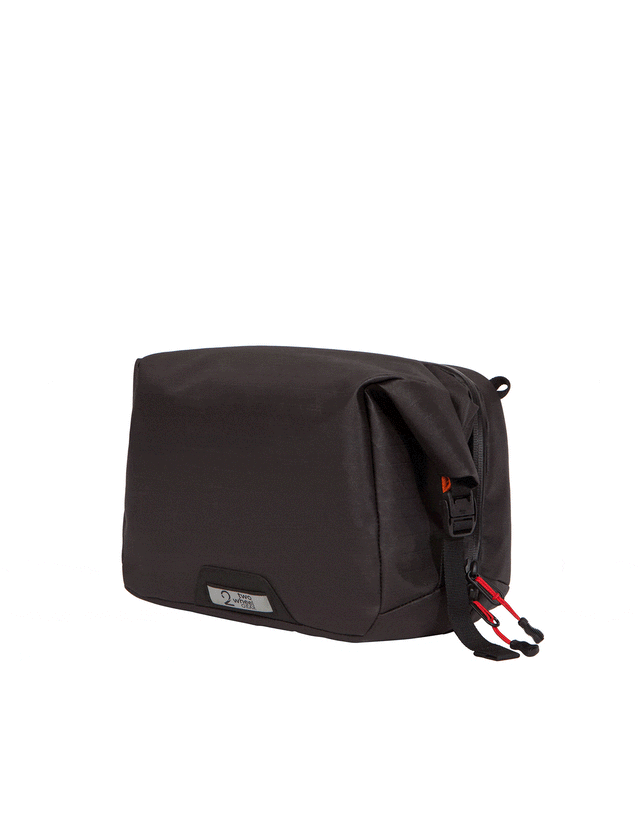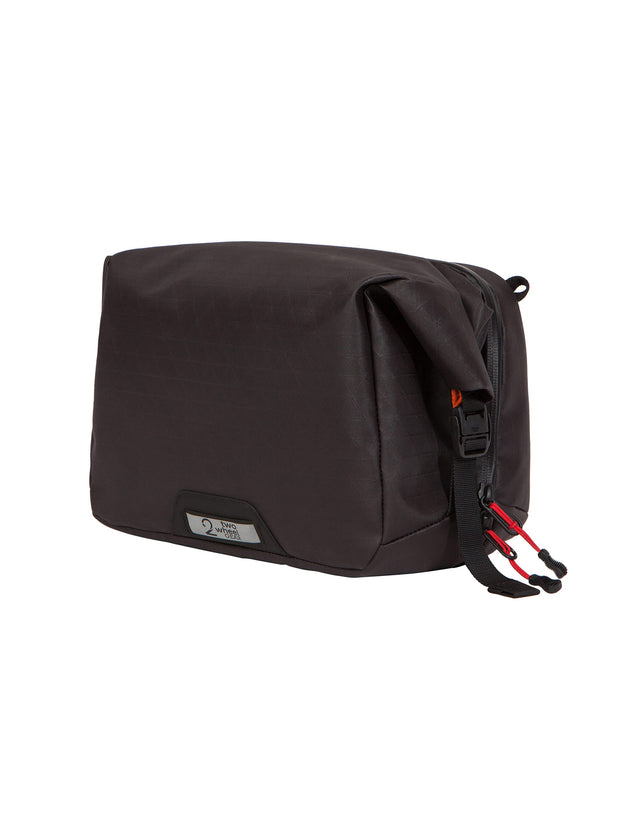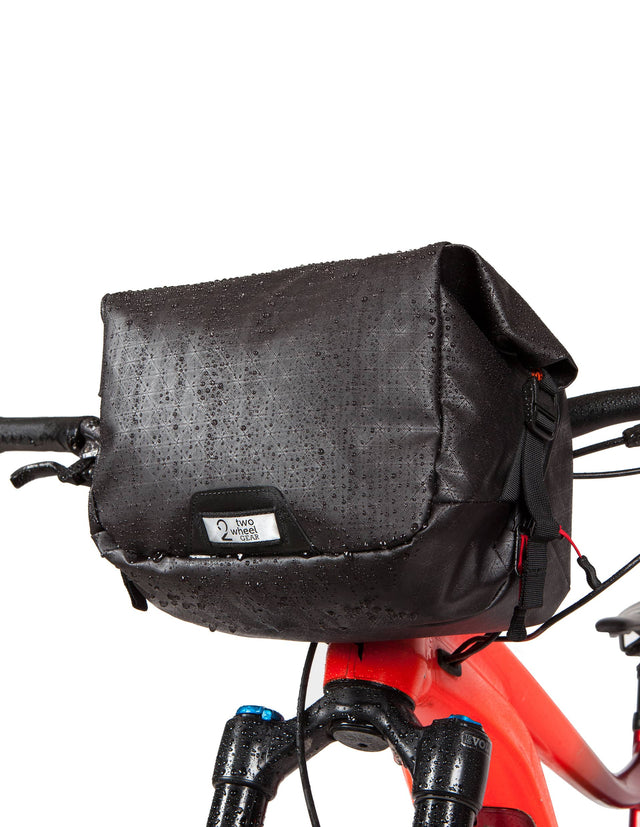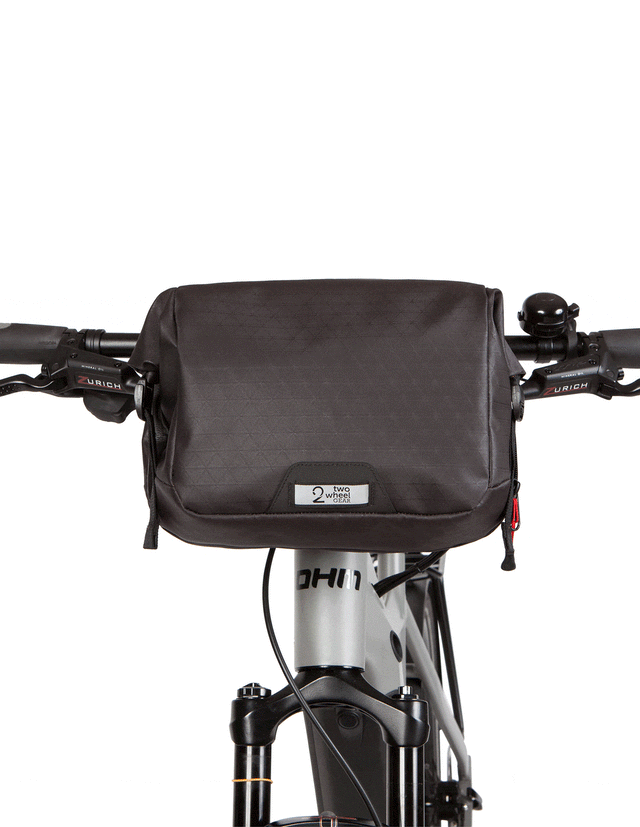 Sustainability + Technology = Next Level Gear
We meticulously designed this bag to integrate with the Joey T3 Smartbag Console (sold with or without) and Joey T3 Smartbag App. The unique split bag design features a compressible roll-top compartment and a secured valuables pocket. It converts to a 6-litre messenger bag for daily carry and is constructed with 100% recycled waterproof Ripstop fabric.
*Receive 2 FREE Tack Straps to upgrade your handlebar mounting straps when you purchase any new Alpha, Dayliner or Dayliner Mini Handlebar Bag.
---
Specs
Dimensions: 11" Wide x 7.5" High Rolled / 12.5" High Unrolled x 6" Deep

Volume: 6 Litres

Weight: 1.25 lbs / 0.57 kg

Materials: Recycled 600D Poly Diamond Ripstop fabric with TPU waterproof coating
---
Easy to attach. Easy to remove.
The Alpha Handlebar Bag SMART mounts to all standard handlebars with secure and fast attachment with a stem stabilizer. Perfectly designed as your go-to daily carry bag.
---
Features everything you need on the go.
- Padded tech pocket with Joey T3 Console compatibility.
- Phonetray, cable and battery pockets.
- Secure + fast attachment to standard handlebars.
- Roll top compartment with internal mesh zip pocket.
- Reflective loop for blinky light.
- Padded messenger strap included.
Add the Joey T3 Smartbag System. 
We've teamed up with Joey Energy to create SMART bike bags that provide the same security and convenience as driving a car. The Joey T3 is a touch console and display connected to a high-capacity battery. It has a Bluetooth connection to your phone with several handy features available when you download the SmartBagApp. Add now or order the Joey T3 separately using the special 60% off discount code that arrives with your Alpha Bag.
FEATURING:
High Capacity Device Charging // Anti-Loss + Theft Distance Alarm // Public USB Protection // Charge Timer + Dual Charging // Find Phone + Ring Bag // So Many More!
Learn More
Introducing
Our brand new 100% recycled fabric.
We're reducing the amount of raw materials we use in the manufacturing of our bags by switching over to a new, rugged, waterproof ripstop nylon made with 100% recycled content. Doing more with less is just one way we're making a difference.