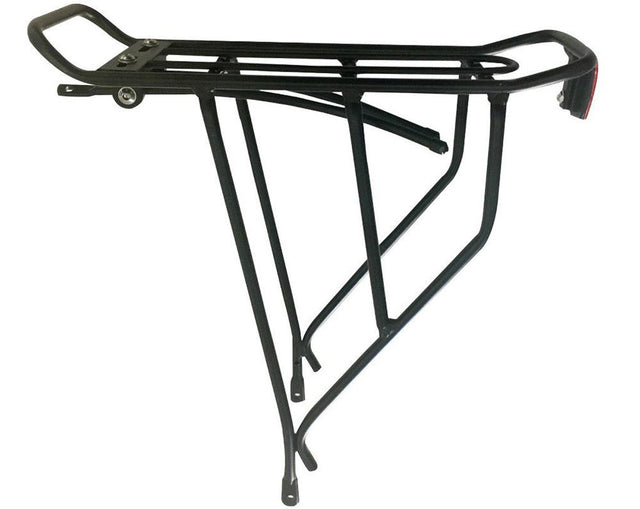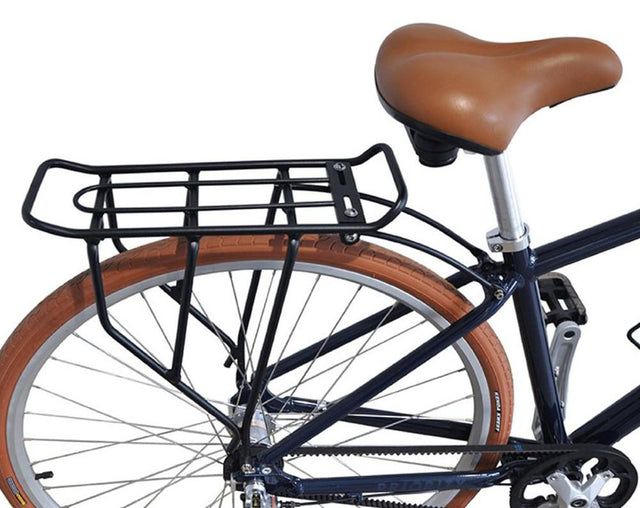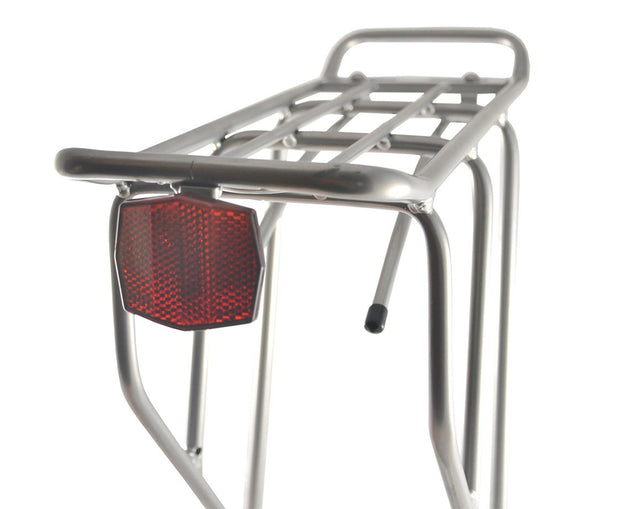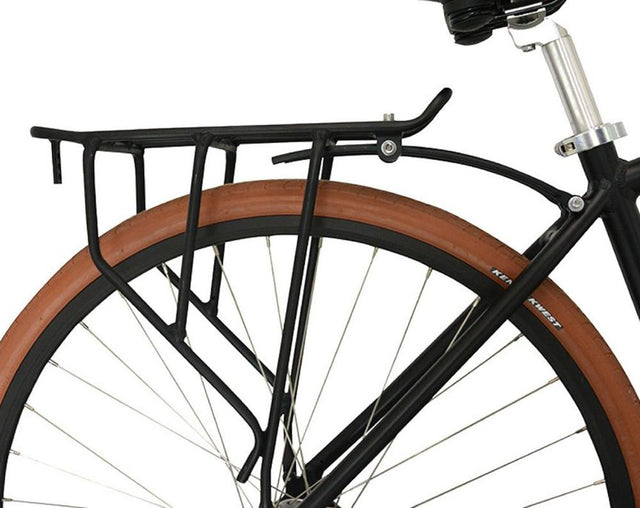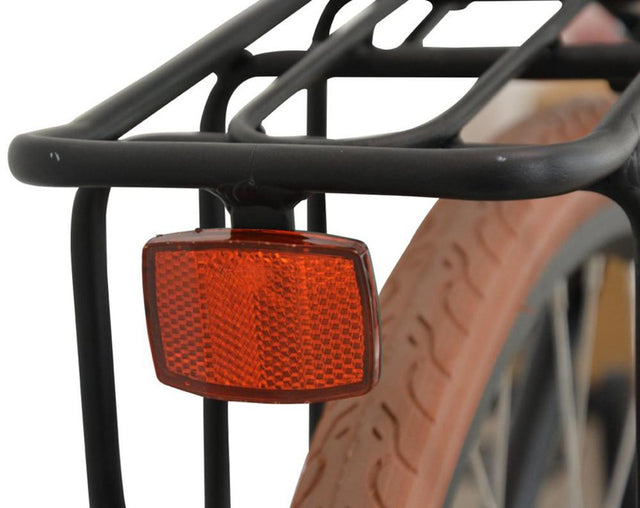 Bike Rack for Two Wheel Gear Panniers
We get asked a lot about the perfect rack for mounting Two Wheel Gear Panniers so we went out and found it. Light weight, durable with integrated rear mounting bracket for reflector (included) or flashing light. The ideal bike rack for the Classic 2.0 Garment Pannier and Pannier Backpack Convertible. 
Features
TIG-welded aluminium frame
Extra side rails prevent panniers from rubbing on wheel
Perfect for Two Wheel Gear panniers
Compatible with most other panniers
Integrated rear light mount
Fits most standard bikes (except full suspension models or disc brake models mounted on top of the seatstay)
Available Colors: Silver
Technical Specifications
Height 14" Length 15" Width between top deck 5.5" 
Weight: 1.35 lbs / 0.6 kg
Load Capacity: 50 lbs / 25 kg 
Material: Aluminum
Note: Priority bike rack may ship separately, only available for orders to USA and Canada.