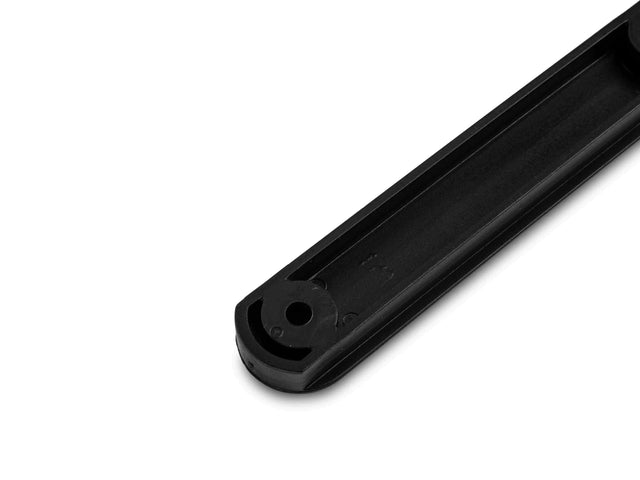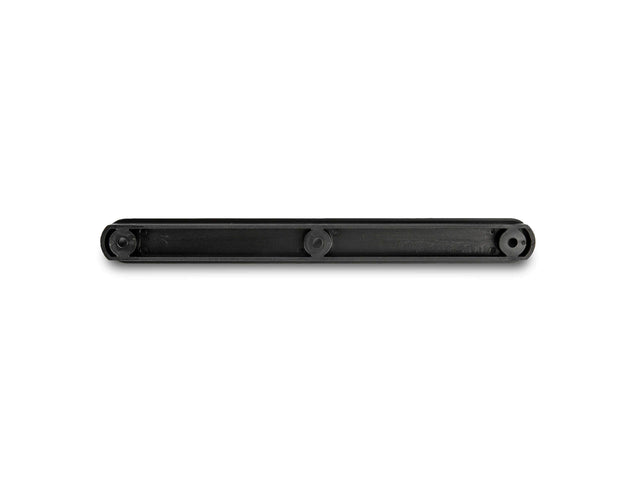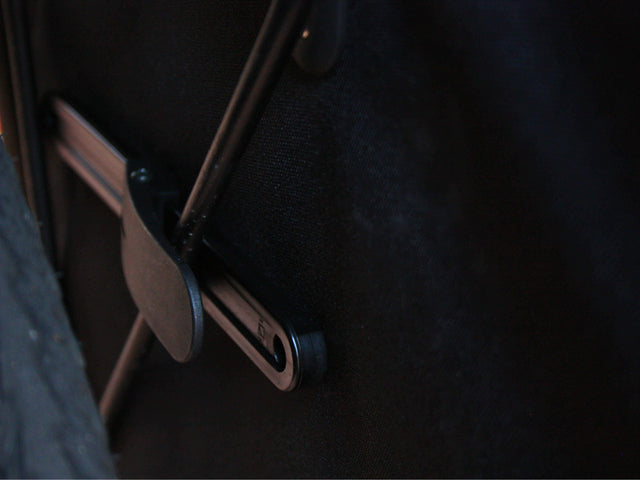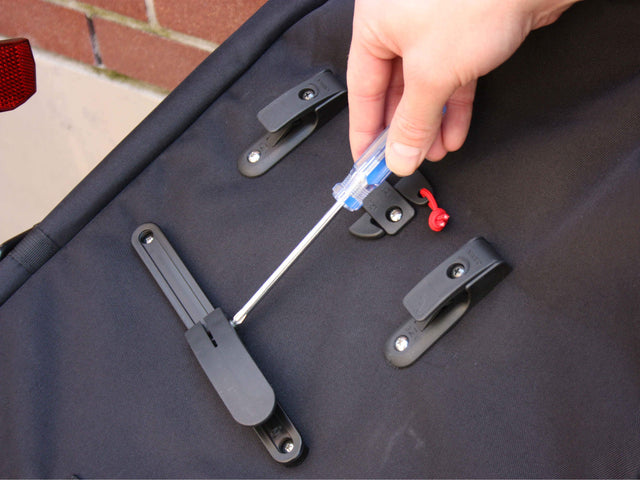 Lower Track for Lower Catch Slider - Replacement Part
Singular (1 piece) lower track rail for your Two Wheel Gear garment pannier or DIY pannier project. 
Made in Germany, the Klickfix mounting components from Rixen & Kaul are renowned for their quality and durability. The Lower Catch Rail is used with the lower catch slider to stabilize the pannier to the side of the bike rack.