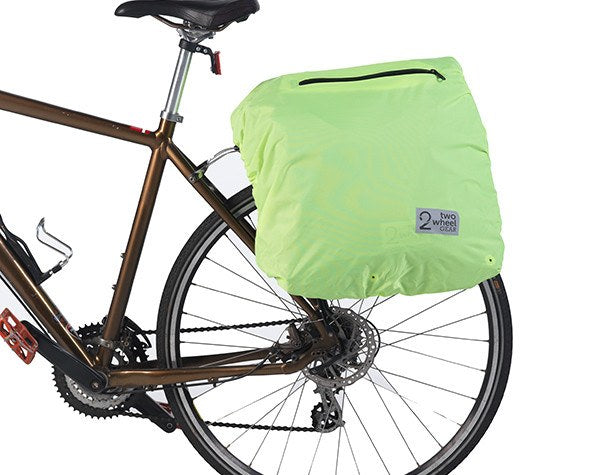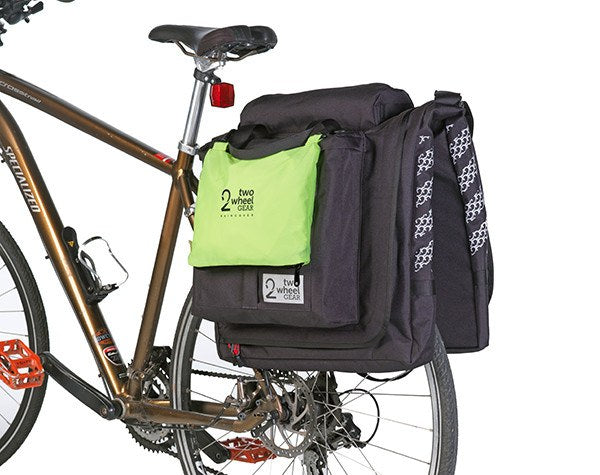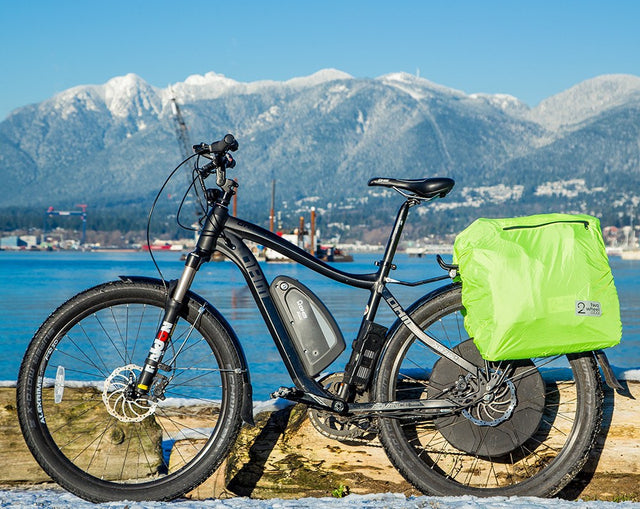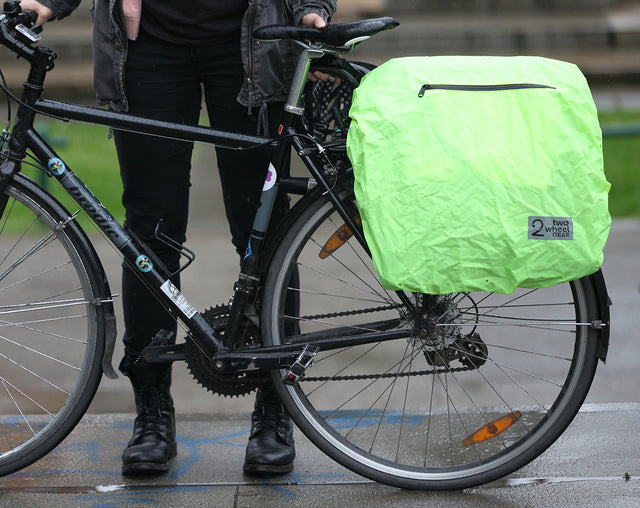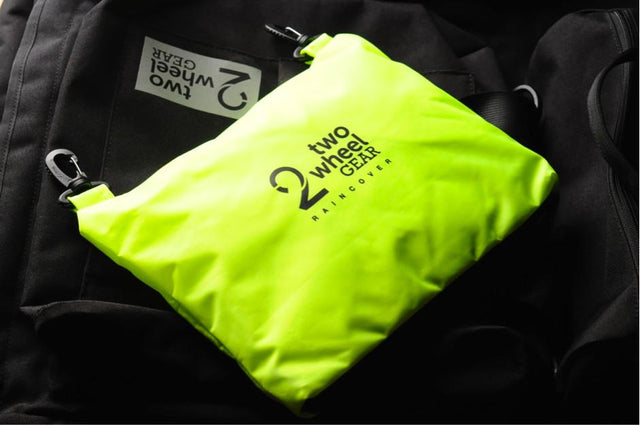 Garment Pannier - Rain Cover 
The Garment Pannier Rain Cover provides the ultimate layer against mother nature's worst. Made from 210D, high-visibility Nylon with TPE Coating. Drawstring tightens around the underside once covered. Packs neatly into its own internal pouch for easy storage with quick clips to attach to any exterior anchor points. Features a small weatherproof exterior zip pocket for quick stash items.
Colour: Neon Green with reflective accents
Designed For: Use with the Classic Garment Pannier or for waterproofing slim, double pannier sets.